Here are the stories we MADE FUN OF…
we mean "covered" this week
We are stupid comedians from NJ who make comedy and NFT's.
We also do the show Comedians Talk to NFT Stars and our latest is Episode 2 with Poly Annie. The audio podcast is up now & you can still purchase the NFT on secondary
We are trying to help introduce comedy into Web3. The Comedians Talk to NFT Stars Format is that we release a free audio podcast of the entire show, promotional video clips on social media, BUT the only way to get the full, 30 minute video is by FREE NFT. We do this with an Open Edition Mint that is available for one week only and then available on the secondary market after that. You get a short preview clip as your token and then that can be redeemed for the full video. Go here to see Episode 2
By the time you read this, Arbitrum's Airdrop would have gone live
IRS Seeks Public Input
$17 Million CryptoPunks dump
Why NFT wash trading was up 126% in February
NFT ATLANTA HOME SELLS FOR OVER $200K IN JUST 3 MINS
Nike and RTFKT Dazzle Collectors with Physical Air Force 1 Sneakers
President's Economic Report Blasts Crypto for 'Ignorance of Basic Economic Principles'
Sony's Latest NFT Patent Push Suggests Web3 Path for PlayStation
PFP projects are down 18% in two weeks (excluding Punks)
VeeCon Announces Speakers
ZED RUN Announces Community Grants
Luxury Fashion House Balmain Drops Unicorn Sneakers Bundled With NFT Version
The Now Pass Sold Out. Here's What's Next.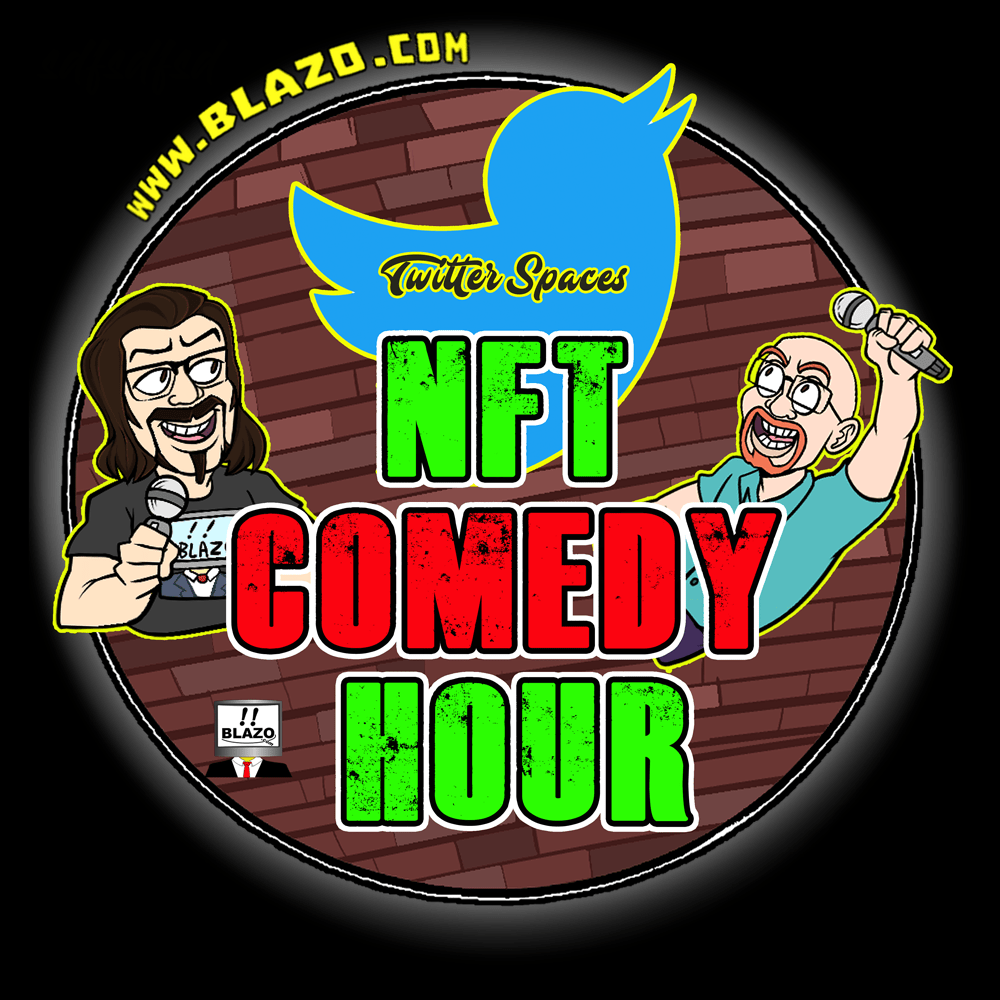 Like the Daily Show
but w/NFTs & Stuff
Every Tues 4:30pm ET
Twitter Spaces:
http://twitter.com/blazoart
Video Audience
https://blazo.art/chstudio
---
---