Here are the stories we MADE FUN OF… we mean "covered" this week
We are stupid comedians from NJ who make comedy and NFT's.
We also do the show Comedians Talk to NFT Stars and our latest is Episode 2 with Poly Annie. The audio podcast is up now & you can still purchase the NFT on secondary
We are trying to help introduce comedy into Web3. The Comedians Talk to NFT Stars Format is that we release a free audio podcast of the entire show, promotional video clips on social media, BUT the only way to get the full, 30 minute video is by FREE NFT. We do this with an Open Edition Mint that is available for one week only and then available on the secondary market after that. You get a short preview clip as your token and then that can be redeemed for the full video. Go here to see Episode 2
NFT Tickets Are the Future of Live Events. Here's Why.
Ticketmaster Debuts NFT-Gated Ticket Sales
Yuga Partners With Gucci
Disney Cuts Metaverse Unit Amid Company-Wide Layoffs
Galaxy Digital CEO Says AI, Not Crypto, Should Worry Regulators
Elon Musk(and others) Calls for Pause on AI Development
Magic Eden's NFT Marketplace Dominates Ordinals Market
DeGods Migrates to Polygon
Policymakers Didn't Regulate Crypto 'Because They Thought It Would Essentially Die
AI Lawsuits Are Here, and They Could Change Everything
The Now Pass Sold Out. Here's What's Next.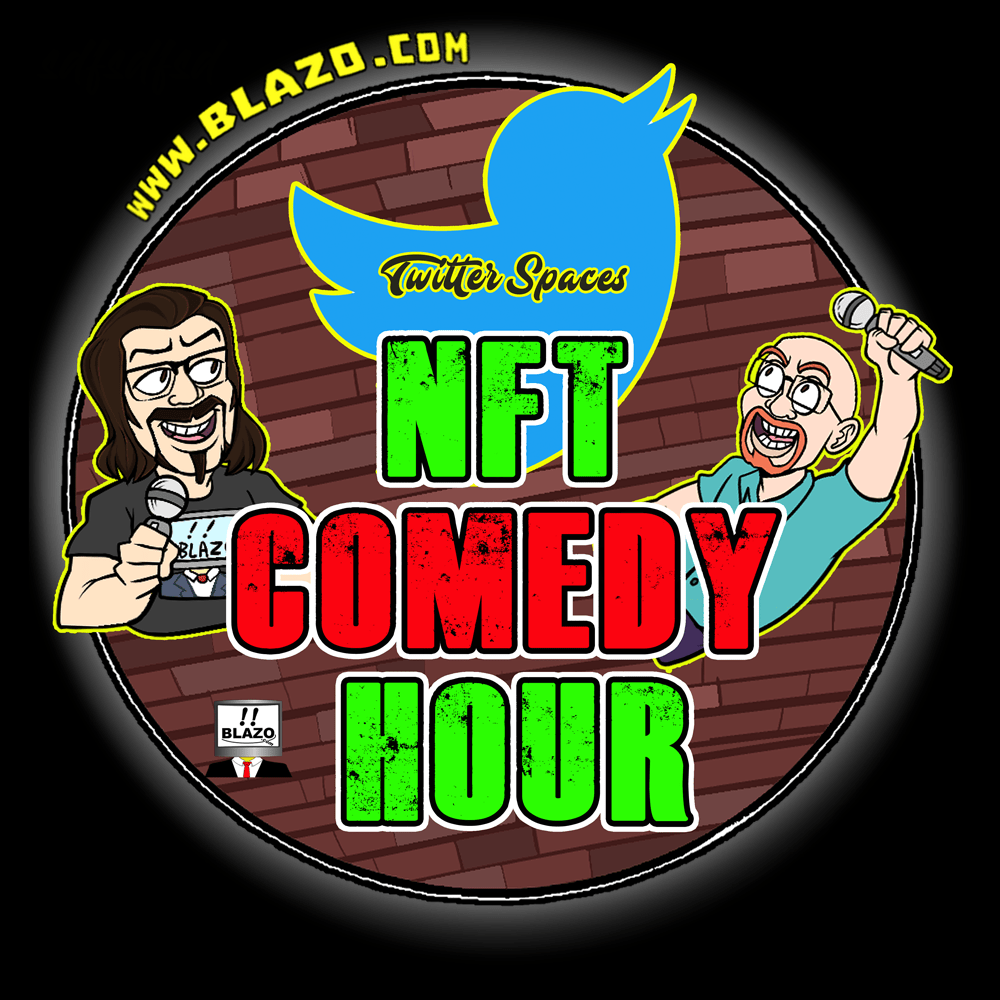 Like the Daily Show
but w/NFTs & Stuff
Every Tues 4:30pm ET
Twitter Spaces:
http://twitter.com/blazoart
Video Audience
https://blazo.art/chstudio
---
---