Here are the stories we MADE FUN OF… we mean "covered" this week
We are stupid comedians from NJ who make comedy and NFT's.
We also do the show Comedians Talk to NFT Stars and our latest is Episode 2 with Poly Annie. The audio podcast is up now & you can still purchase the NFT on secondary
We are trying to help introduce comedy into Web3. The Comedians Talk to NFT Stars Format is that we release a free audio podcast of the entire show, promotional video clips on social media, BUT the only way to get the full, 30 minute video is by FREE NFT. We do this with an Open Edition Mint that is available for one week only and then available on the secondary market after that. You get a short preview clip as your token and then that can be redeemed for the full video. Go here to see Episode 2
GPT 4 released by Open AI
GPT 4 can now spot vulnerabilities in smart contracts. The development process is faster and easier now. The AI can now understand images you feed into it and understands what's going on in the image and can process 8 times more words that its predecessor
Meta Will End Support for NFTs on Instagram, Facebook
Meta's Stephane Kasriel said on Twitter the decision is prompted by a desire "to focus on other ways to support creators, people, and businesses." Meta Platforms, the parent company of Instagram and Facebook, is winding down its integration of non-fungible tokens (NFT) on its platforms.
Kasriel specified that Meta won't give up on its mission to help creators connect with their fans, and will pivot focus on other products such as Reels for messaging and monetization. Meta will also continue to work with NFT and Web3 content creators who leverage its suite of tools to help them grow their community.
Meta Cuts 10,000 More Workers After Scrapping NFT Plans—Is the Metaverse Still On?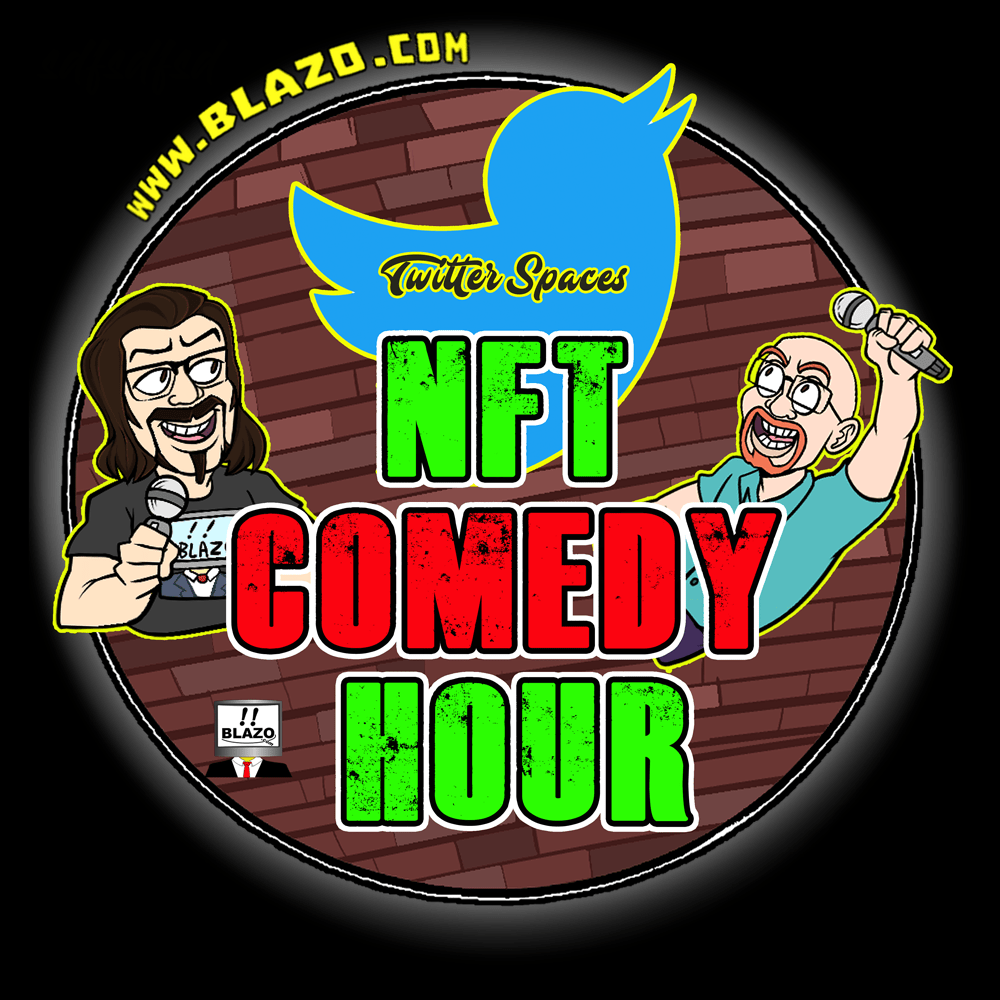 Like the Daily Show
but w/NFTs & Stuff
Every Tues 4:30pm ET
Twitter Spaces:
http://twitter.com/blazoart
Video Audience
https://blazo.art/chstudio
Meta's workforce ballooned in recent years as the Facebook parent company signaled its ambitions for the metaverse—but recent moves suggest that it is feeling the sting of changing tech trends and rough market conditions. The company today announced another round of layoffs, one day after saying that it was "winding down" support for NFTs.
Gwyneth Paltrow-Backed NFT Art Platform Wild Reveals Latest Artists
Wildxyz (or Wild) is trying what it believes to be a unique approach: one focused on "experiential" artwork, founder and CEO J. Douglass Kobs told Decrypt, as well as one built around a residency program that helps artists immerse themselves in Web3 as well as a community of fellow creators.
It's a model that has the backing of actress Gwyneth Paltrow, LinkedIn founder Reid Hoffman, Twitch co-founder Kevin Lin, and Philadelphia 76ers President Daryl Morey. Wild recently announced its Matrix Partners-led $7 million seed round featuring those investors and others, plus the firm is advised by noted NFT artist Emily "pplpleasr" Yang.
Bored Ape Sewer Pass NFTs Can Be Transformed Into Robots
Bored Ape Yacht Club creator Yuga Labs on Wednesday opened the minting via their a so-called "summoning" process in which owners of Sewer Pass NFTs can burn—destroy—them in exchange for robots described as Mechs. HV-MTL (Heavy Metal) is a collection of 30,000 "Evo 1" Mechs that Sewer Pass NFTs release from a "Power Source" when burned and that will grant access to future games and content.
Plaintiff Wins Case After Serving Court Papers via NFT
The court demanded that hackers return nearly $1 million worth of stolen USDT—but how the money will be recovered is unclear. Actually what happened is that the court thought it would be cute to serve a bunch of hackers who stole USDT via NFT
Sotheby's Holding Meme-Inspired NFT Auction
Sotheby's said Wednesday it will hold a non-fungible token (NFT) auction featuring digital art inspired by the popular internet trend "oddly satisfying," from social network Reddit.
The "Natively Digital: Oddly Satisfying" auction will run from March 17 to March 24 in Paris. Prominent NFT artists including Anyma, Beeple, Lucas Zanotto and Josh Pierce will showcase their 3D animated works in the sale inspired by a trend that originated as a "subreddit" in 2013.
Animoca Brands Co-Founder: Royalties Make It Possible for NFT Projects to Flourish
Royalties have helped fuel the growth of the non-fungible token (NFT) economy, said Yat Siu, co-founder of computer gaming firm Animoca Brands.
"All of these innovations happen because of the fact that royalties were possible," Siu told CoinDesk TV's "First Mover" on Friday.
The Hong Kong-based firm has taken a firm stance in support of digital creators via its NFT licenses, which Siu said were issued as a way for creators to have a "legal way of protecting their royalty rights." Siu recently emphasized the company's position during the annual NFT Paris conference, underscoring the importance of creator rights and royalties within Web3.
NounsDAO Approves Feature-Length NFT Movie Proposal
Web3 community NounsDAO has passed a proposal to create a feature-length animated film featuring its popular non-fungible token (NFT) characters. Each Noun NFT is a little picture of a humanoid that has been algorithmically generated to order, then stored as a 32-pixel by 32-pixel picture directly on the Ethereum blockchain.
DOODLES NOT AN NFT PROJECT, SAYS CO-FOUNDER
Doodles co-founder Jordan Castro's recent comments are raising a few eyebrows. Doodles is one of the most successful NFT projects of all time. According to Coin Market Cap, the project is ranked 9th in the most traded NFT collections the last 30 days.
Castro said: "We're trying to go from a startup to a leading media franchise. We are no longer an 'NFT project'. The more time/money/resources we invest in following the latest 'build in public' trends that fuel speculation, the less we have to achieve our long-term vision. IN MORE DOODLES NEWS
Doodles Releases Details About "Sock-piling
Your sole goal: Secure a full collection of socks – one of each of the 12 different types! – by sock swapping or buying in. Accomplish this by March 30 at 12 pm ET and we'll top off your collection with a brand new pair of gold socks. Note: Based on Dooplicator usage, there can be between 29 & 158 full collections. Finding holo socks is the key.
Crypto Wallet Prototype Discovered Inside Microsoft Edge Browser
According to screenshots shared on Twitter by Albacore, a pseudonymous software researcher from central Europe, Microsoft has added code that would integrate a non-custodial crypto wallet into the company's default Edge browser.
The screenshots Albacore shared depict a user interface for a cryptocurrency wallet, a decentralized application explorer, a news feed, and the ability to buy cryptocurrency through Coinbase and MoonPay. The enhancement is "already baked in" to recent releases of the Microsoft Edge browser, but is hidden and not accessible to users.
LinksDAO Wins Bid to Buy Scottish Golf Course
LinksDAO, a Web3 community formed with ambitions to purchase a real-world golf course, said Thursday that it has agreed to do just that: it claims to have secured the winning bid to purchase Spey Bay Golf Club, an oceanside 18-hole golf course in Scotland.
While the deal terms have not been disclosed, the over 100-year-old Spey Bay course was listed with an expectation of receiving bids over 750,000 GBP, or nearly $910,000. GolfDigest reports that the deal may close higher than the list price. The deal is expected to be finalized in the coming weeks.
Talking Point – Balaji Predicts $1m BTC in 90 Days
The thing everyone is talking about this week is a bet that tech entrepreneur Balaji made, where he effectively said he believed the price of Bitcoin will reach $1m USD in less than 90 days due to hyperinflation. See this tweet for the original bet:
The premise for his belief that hyperinflation is going to take off is that the fractional reserve banking system is now falling apart, starting with what we saw with SVB last week.
The approach with SVB was for the US Government to guarantee all deposits, effectively insuring an additional $150b. That's a lot, but it's a drop in the bucket compared to how much they would have to back if every bank had a bank run. That number is on the order of $16 trillion.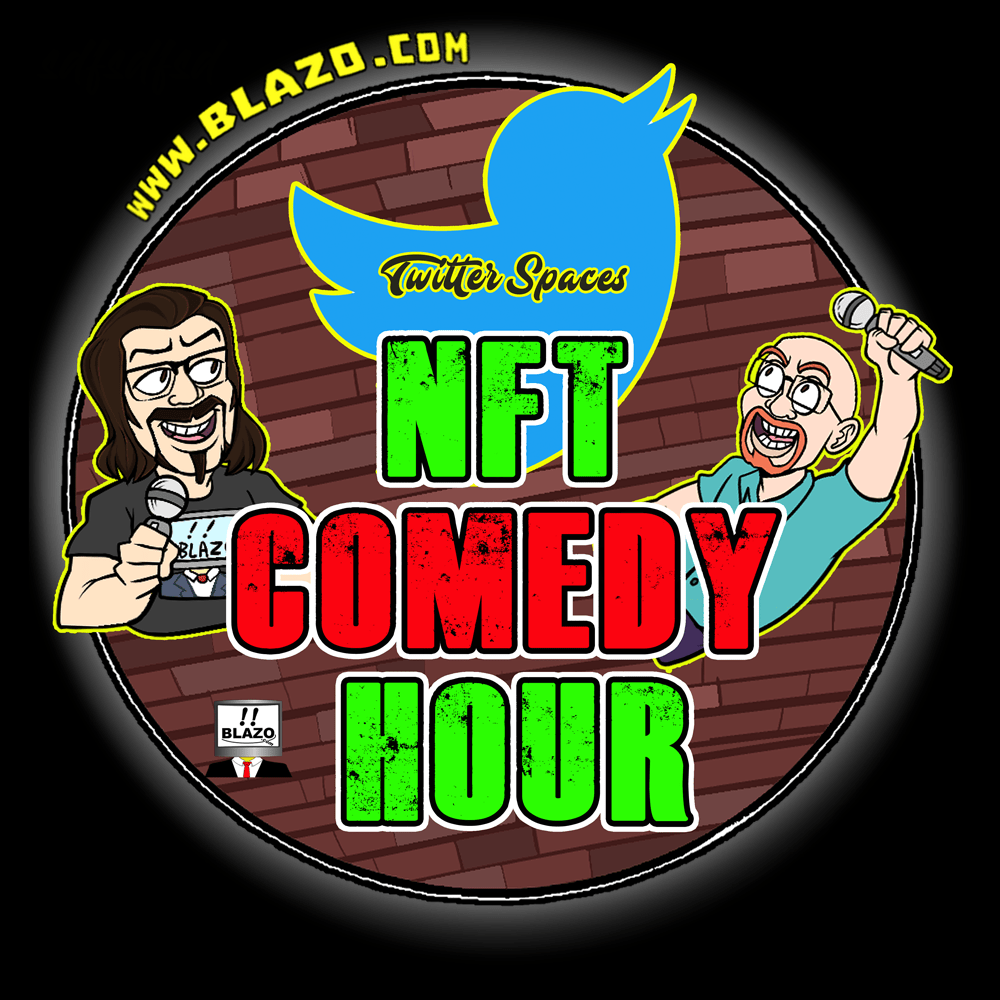 Like the Daily Show
but w/NFTs & Stuff
Every Tues 4:30pm ET
Twitter Spaces:
http://twitter.com/blazoart
Video Audience
https://blazo.art/chstudio
---
---